Preparation for your private flight with a pet
After we help you book a private plane for your flight with your pet, there are a few things we can offer as friendly suggestions. These ideas will help you prepare your pet and ensure the day runs smoothly:
Reconfirm your flight with us by requesting a final charter itinerary. We do keep our flight schedules organized and up-to-date, but it never hurts to reconfirm.
The day of your flight, take your pet for a walk or play some catch. It's best to make them a little tired or more relaxed during travel.
If travelling internationally, it will be required for you to supply any required documentation for your pet at least 72 hours in advance of your flight. Take your pet to the vet beforehand and collect a health certificates and required vaccination reports.
Have current pet tags on your pet's collar.

We suggest you do not allow your pet to eat for up to four hours prior to departing, as there will be no place for them to relieve themselves. It is also suggested to bring house breaking pads. Water is acceptable in small amounts to keep them hydrated, but make sure you take them for a walk prior.
Check out this cutie pie getting ready to fly to (KPDK) Atlanta, GA  on a the private jet from (KLBB) Lubbock, TX. His parents were giving him a 5 minute walk to relieve himself before boarding.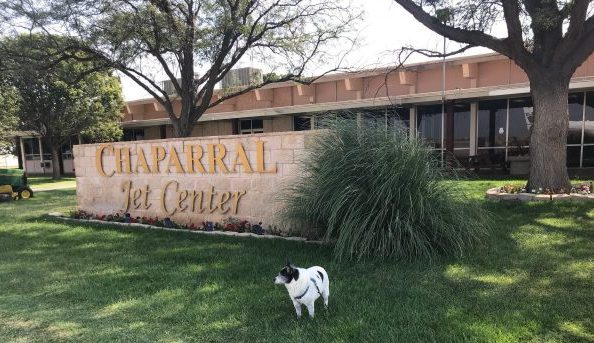 If you are using a pet carrier or crate:
Check with your air charter advisor that the size is acceptable.
Confirm that the size leaves enough room for your pet to move around a bit.
The door is secure and stays closed.
The pet carrier or crate is properly ventilated, and has a water-proof bottom.
Get A Quote Now: