Private Jets for Pets acts as your agent to locate a private air carrier that will allow you to fly with your pet on the plane. Most pets can be accommodated in the cabin with their owner, but depending on their size, there are two options:
If your pet is small enough to fit in the cabin, our services do not require you to cage your pet. I.e. You can walk in with your golden retriever and sit them in their seat.
If your pet is too large, it will need to be transported on a cargo flight.
Get A Quote Now: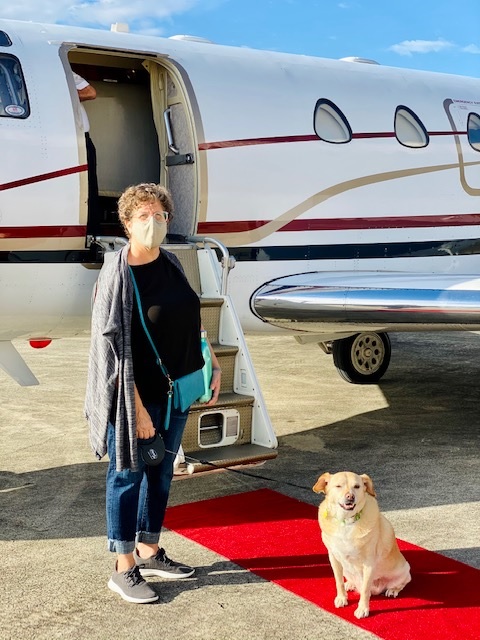 PrivateJetsForPets.com Serves as an agent in obtaining air charter services for our customers. PrivateJetsForPets.com is not a direct or indirect "Air Carrier". PrivateJetsForPets.com does not own or operate any aircraft on which our customers fly. All flights arranged by PrivateJetsForPets.com are operated by FAR Part 135 or 121 air carriers or foreign equivalent ("Operators"), who shall maintain full operational control of charter flights at all times. Operators providing services must meet FAA or JAR safety requirements as well as additional safety standards established by PrivateJetsForPets.com, Inc.